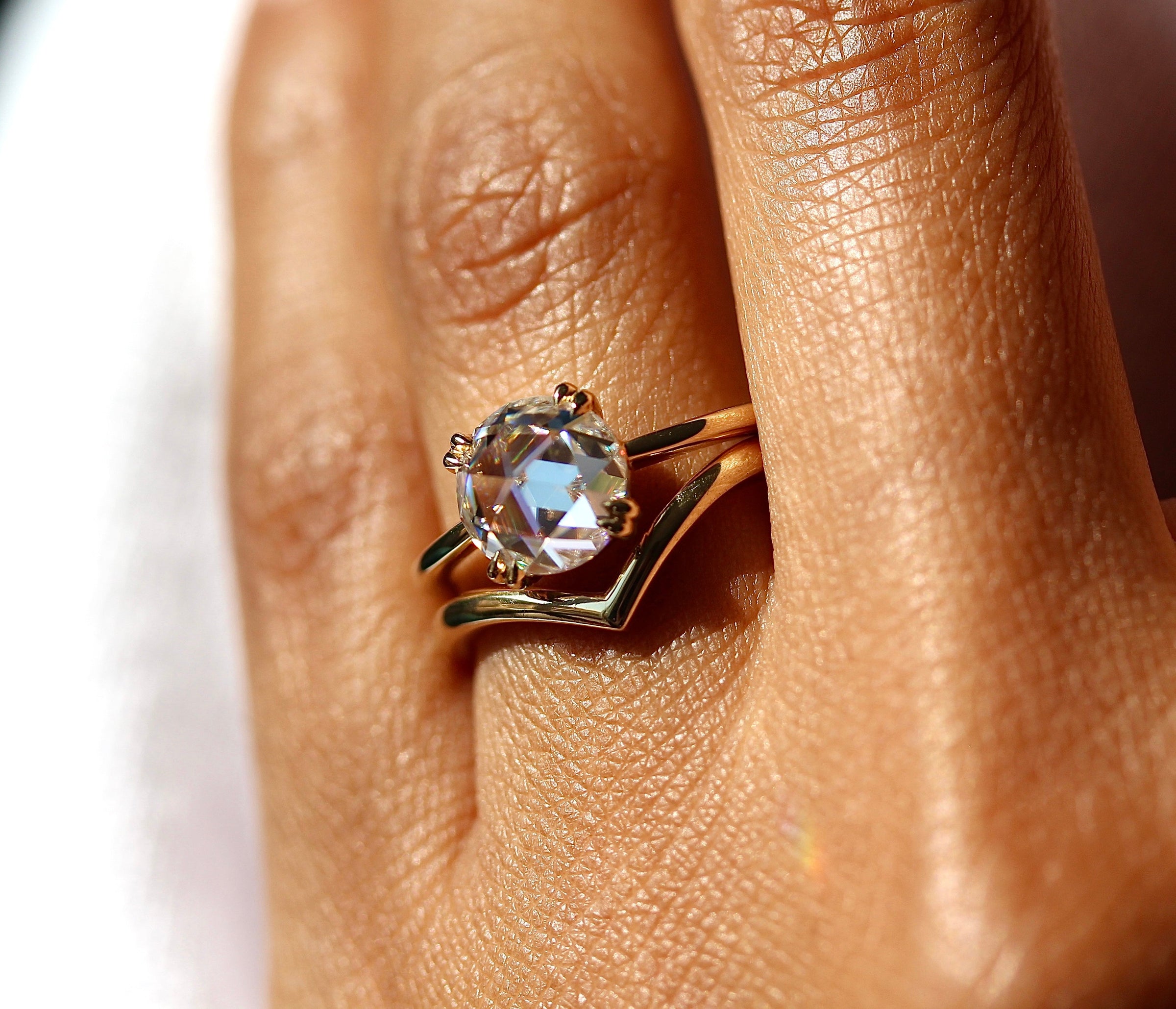 Engagement Rings Under $1,500
At Taylor Custom Rings, we make the very best engagement rings under $1,500. We offer the majority of our rings with the option of a colorless moissanite center, making even the most intricate designs achievable. Crafted with the attention and skill of much higher-priced jewelry, our most affordable rings give you the best of both worlds. Explore our stunning collection!
Heirloom-Quality Moissanite
The key to getting your favorite ring for a lower price is our high-quality moissanite. Our incredible selection of engagement rings under $1,500 features designs made from recycled gold and heirloom-quality, colorless moissanite. Moissanite has just as much shine and sparkle as a diamond but at a fraction of the cost. It also has a 9.25 rating on Moh's scale, which means it's extremely durable—a ring that can be worn daily and passed down for generations to come! By choosing a moissanite engagement ring, you can pocket the savings or even add a matching wedding band!
A Representation of Your Love & Values
The best engagement rings under $1,500 are not just high quality but also ethically sourced. By choosing mine-free diamonds and lab-created gemstones, your jewelry can help reduce the need for new mining. When you shop at Taylor Custom Rings, you're getting jewelry that offers more value for the price, as well as the peace of mind that comes from making socially-conscious choices.
What's Your Style?
The hardest part of exploring our engagement rings under $1,500 might be choosing the one you love the most! We're here to help. Take our fun style quiz to find out whether you're a modern icon, statement-maker, vintage belle, or classic beauty. Whatever style you're drawn to, we have the perfect ring for you! If you have a vision for your own design, we can help you create your own ring from scratch! Our designers are artists who can bring your vision to life. Reach out to talk to an expert and start the design process!