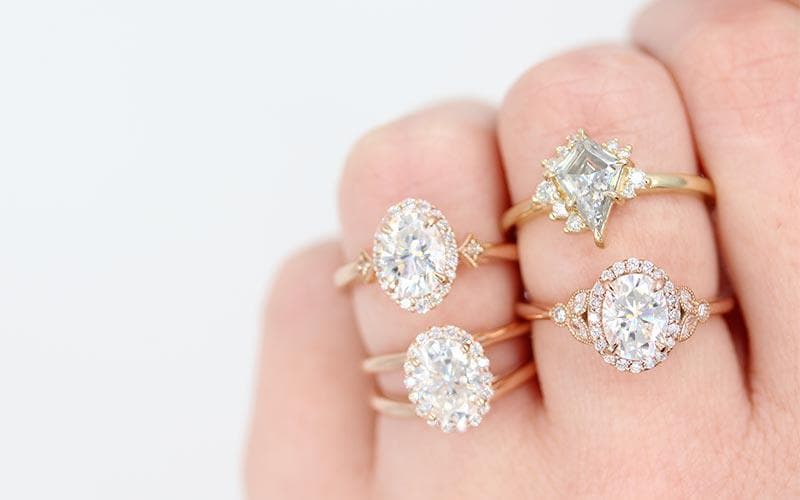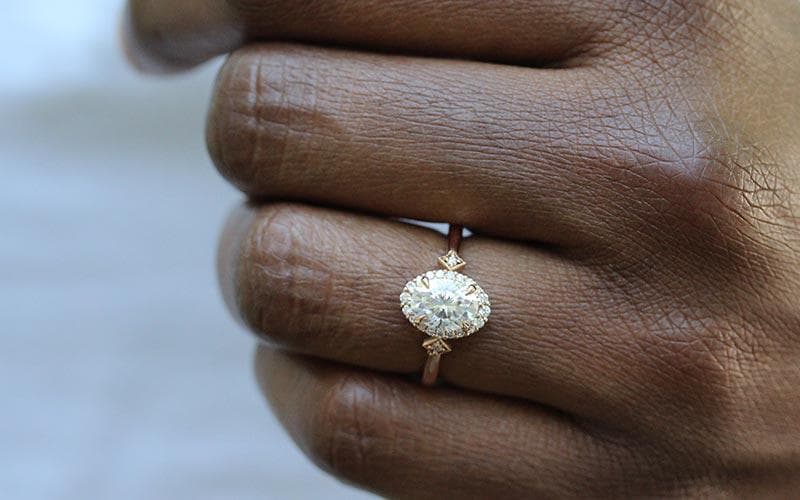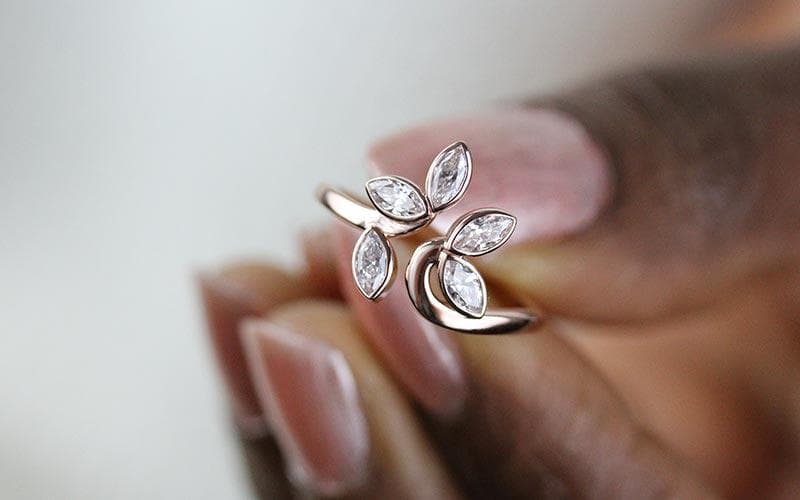 Design your Custom Ring
Answer a few questions about your custom project and get in touch with your own personal design consultant, who can send you quotes, lead times, and other information specific to your piece. Choose your stones, metal, shape, style, and much more.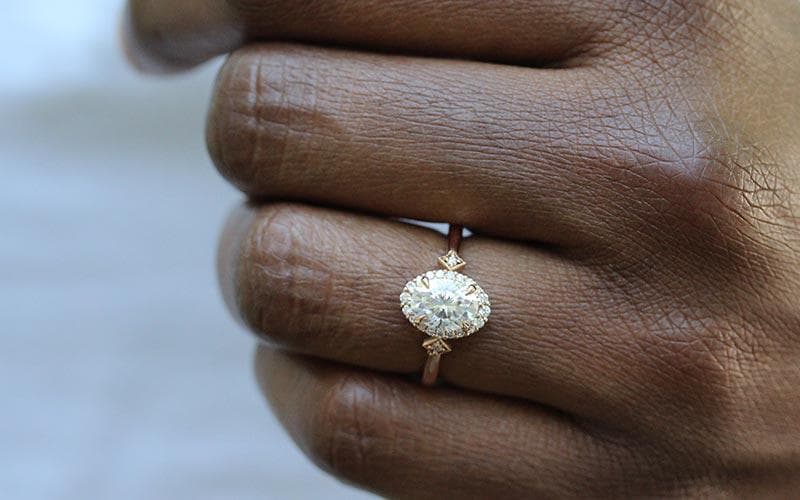 Our Gemstones

Engagement Rings

Wedding Bands & Sets
Heirloom Stones
How it Works
Have you always wanted to design your own engagement ring? Whether you would like to personalize one of our styles or bring your own unique vision to life, our talented designers can help you build your own engagement ring—exactly how you want it.
Step One
What Do You Love?
We'll ask about your preferences in ring style, shape, color, and budget.
If you have a drawing or pictures you love, this is the time to gather them up and send them our way!
You can also use our catalog of designs for inspiration as you plan your custom-designed engagement ring.
Explore our Designs
STEP TWO
Create & Refine Your Design
Our expert design team is here to help you design your own engagement ring. We'll work in lockstep with you to bring your vision to life.
Once we've discussed the details of the design, we will create photorealistic 3-D renderings of your ring (including hand shots), so you'll know exactly how it will look when it arrives. And we offer free revisions to make sure that we get every detail perfect!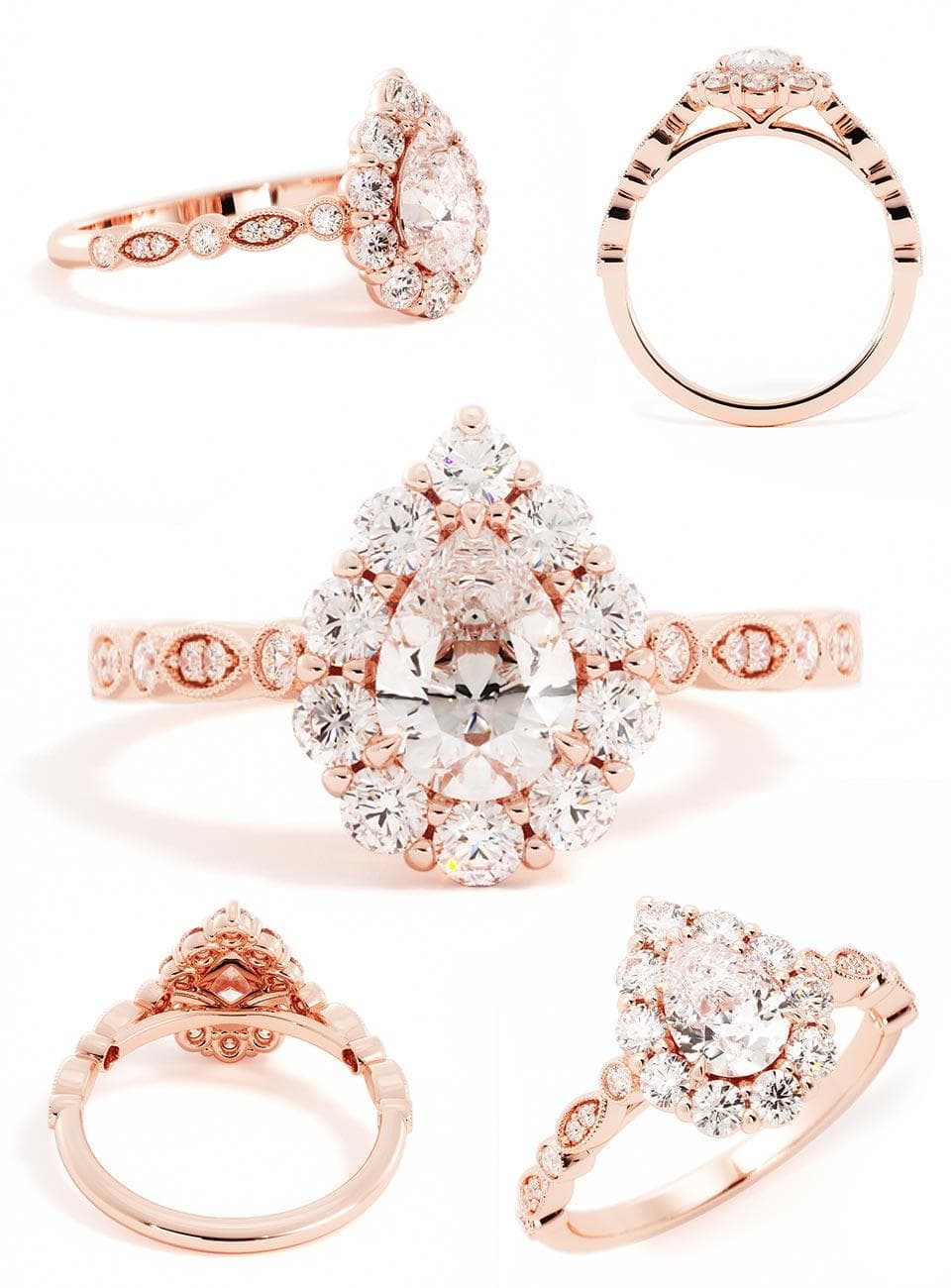 STEP THREE
Receive Your Custom Ring
Our master jewelers will craft your ring with care, using decades of experience to meticulously attend to every detail. Meanwhile, we'll keep you updated every step of the way.
Most rings are ready to ship 3-4 weeks after you approve the design. (Exceptions include rings with custom-cut diamonds.) Your ring will be shipped to you securely via UPS–fully-insured, signature required. We love surprises! Just let us know if you'd rather have your ring held for pickup.
A RING THAT TELLS YOUR STORY
Start the Custom Design of Your Dreams
Choose your stone, or bring your own

Moissanite
An heirloom-quality lab-grown gem first discovered in a meteorite crater in 1893. (Read: from a shooting star!) Moissanite is cut and polished to mimic the sparkle of a diamond at a lower cost—a great choice if you're looking to design your own engagement ring with the most sparkle for your budget.
Lab-grown Diamond
100% real diamonds formed above ground instead of in the earth: just as gorgeous as mined diamonds and with the exact same chemical, physical, and optical properties, but none of the negative impacts of mining. Kinder to the earth and other humans, without sacrificing anything.
Created gemstones
Mine-free gems in every color of the rainbow! Sapphire, emerald, ruby, alexandrite, spinel, and opal, with the same properties as their mined counterparts. Just as stunning and easier on the earth, these gemstones are perfect if you want to build your own engagement ring with vibrant colors.
How Many Carats?
Carats are a measurement of how much your diamond or gemstone weighs. Typically, as carat weight increases, so does the size of the gem. As you design your own engagement ring, consider whether you prefer something subtle, extravagant, or in between.
Looking for the biggest stone for your budget? Lab-grown diamonds aren't just better for the earth, they also allow you to get a bigger, nicer diamond for the same price! Moissanite and created gemstones can also be fantastic options for creating a bigger look!
Style Guide
Now comes the most creative part: choosing the style of your custom-designed engagement ring! There are so many options! Below are some of the most popular ring and band styles. Your personality can shine through as you design your own engagement ring! We love working with our clients to create the ring of their dreams, and no inspiration is too wild for our talented designers.
Explore our Catalog of Designs
Get inspired to design your own engagement ring from scratch, or start from one of our designs and choose "customize this ring" on the product page to add your unique touches to your custom-designed engagement ring.
Have a question about custom designed rings?