Custom Designed
Engagement Rings
Made with mine-free diamonds + recycled precious metals
YOURS. NOT MINED.
Gorgeous, sparkling, real diamonds can now be created without mining and its unwanted effects. Explore one-of-a-kind jewelry designs featuring stunning mine-free diamonds and gemstones and recycled precious metals. We specialize in bringing custom rings to life! So look around, get inspired, and reach out to imagine your own personal, ethical dream ring.
Welcome to Taylor Custom Rings, where your jewelry is yours, not mined.
QUIZ
What's your engagement ring style?
With so many gorgeous designs to choose from, it can be challenging to dial in on your personal style—why not start here with our fun and easy style quiz?
Take our style quiz!
Yours. Not Mined.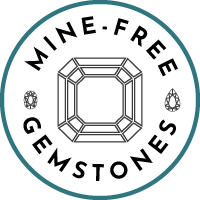 Ethically-Sourced Stones
With advances in technology, real diamonds and gems can now be created instead of mined. We use only the highest-quality lab-grown diamonds, moissanite, and created gemstones in our jewelry.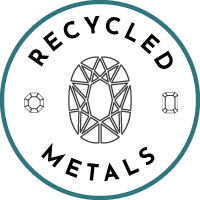 100% Recycled Gold
Our jewelry is made from recycled precious metals, helping to lower the demand for newly mined gold and platinum and avoid the negative humanitarian and environmental impacts of mining.
One-of-a-kind Styles
We love designing custom rings that reflect the personality and style of our customers. We'll work with you to design a beautiful, custom-made ring or other piece of jewelry to help you tell your story, the way only you can.
Start Your Custom Design

Custom Designed Rings
Start with one of our styles or work with our design experts to create a custom ring or other special piece of jewelry. We'll create photo-realistic renderings for you and offer free revisions to your design to make sure every detail is perfect before we make your custom-made ring.
Get Started
We're Proud to be Part of Hundreds of Love Stories
This company was an absolute dream to work with! Ashley helped me with the entire process, from start to finish, and I now have the engagement ring of my dreams! I loved working with Taylor Custom Rings so much that I just ordered a wedding band, too. I cannot recommend them enough!!

- Kristen L.
My girlfriend and I went ring shopping at many stores including lots of big brand name places before we came to Taylor Custom Rings. At the other stores, we saw lots of beautiful rings, and many that she became very fond of. But no ring compared to the ones we found here!

- Austin R.
I LOVE my ring, and this is the place to get it done. We had great communication, and great customer care from them.

- Kacie P.
This is THE place to go. Not only did they treat me amazingly, but their product has been absolute perfection. My rings are beautiful.

- Natasha C.
They were so helpful and easy to work with, and the ring turned out absolutely perfectly. . . . Couldn't have asked for more!

- Kaden L.
Such a great experience from start to finish! . . . Highly recommend for friendliest customer service and INCREDIBLE quality. I get compliments at least twice a day from random strangers!

- Jordyn W.
Our Story
FROM OUR FOUNDERS
We started Taylor Custom Rings in 2015 as a husband-wife team with a desire to bring our customers' dream rings to life. Thousands of rings later, we still get so much joy from making your best jewelry dreams come true. It is a privilege to be a small part of your love story. Let's keep making things better together.
Read More