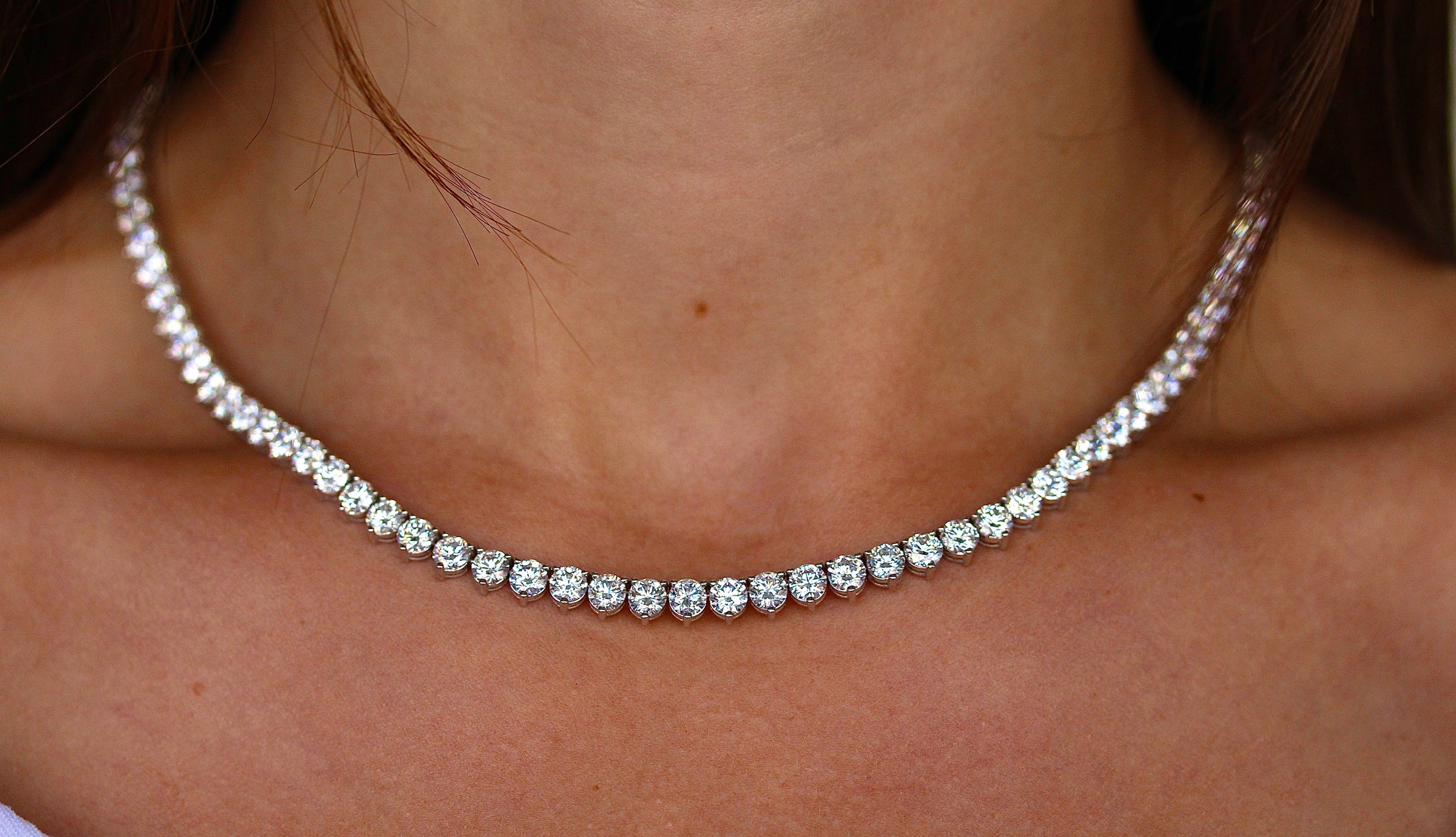 Browse our lab-grown diamond earrings and lab-grown diamond necklaces, including sparkling diamond pendants and matching earrings and necklaces, for some of our most popular rings! From blushing pink sapphires to radiant diamonds, every piece is conflict-free and crafted with care. Our pieces are created with recycled gold, as well as conflict-free diamonds and gemstones for more ethical fine jewelry.
Elegant & Refined
Taylor Custom Rings is at the forefront of jewelry design. We love creating new works of art and want everyone to be able to find a piece that fits their personal style. As you explore our work, you'll find styles ranging from understated pieces steeped in tradition to lavish treasures rooted in modern design. Discover delicate necklaces adorned in colorful gemstones, playful lab-grown diamond earrings in the shape of flowers, and other distinctive pieces.
Ethical Jewelry
Our thoughtful designs are not the only reason why our amazing customers keep coming back. We believe that nobody should compromise their values in order to own gorgeous jewelry. We only use recycled precious metals and lab-grown diamonds, moissanite, and created gemstones. Not only are they less expensive, so you can get more sparkle for your budget, but you can also feel proud to own and wear jewelry that aligns with your ideals.
Talk With an Expert
For assistance with your purchase, please reach out anytime. You may also find answers to your questions in our FAQ section. Your order includes free 2-day shipping; overnight shipping is also available. Browse this collection of heirloom-quality, lab-grown diamond earrings, and lab diamond custom pendants to find a heartfelt gift or a lovely addition to your personal collection.