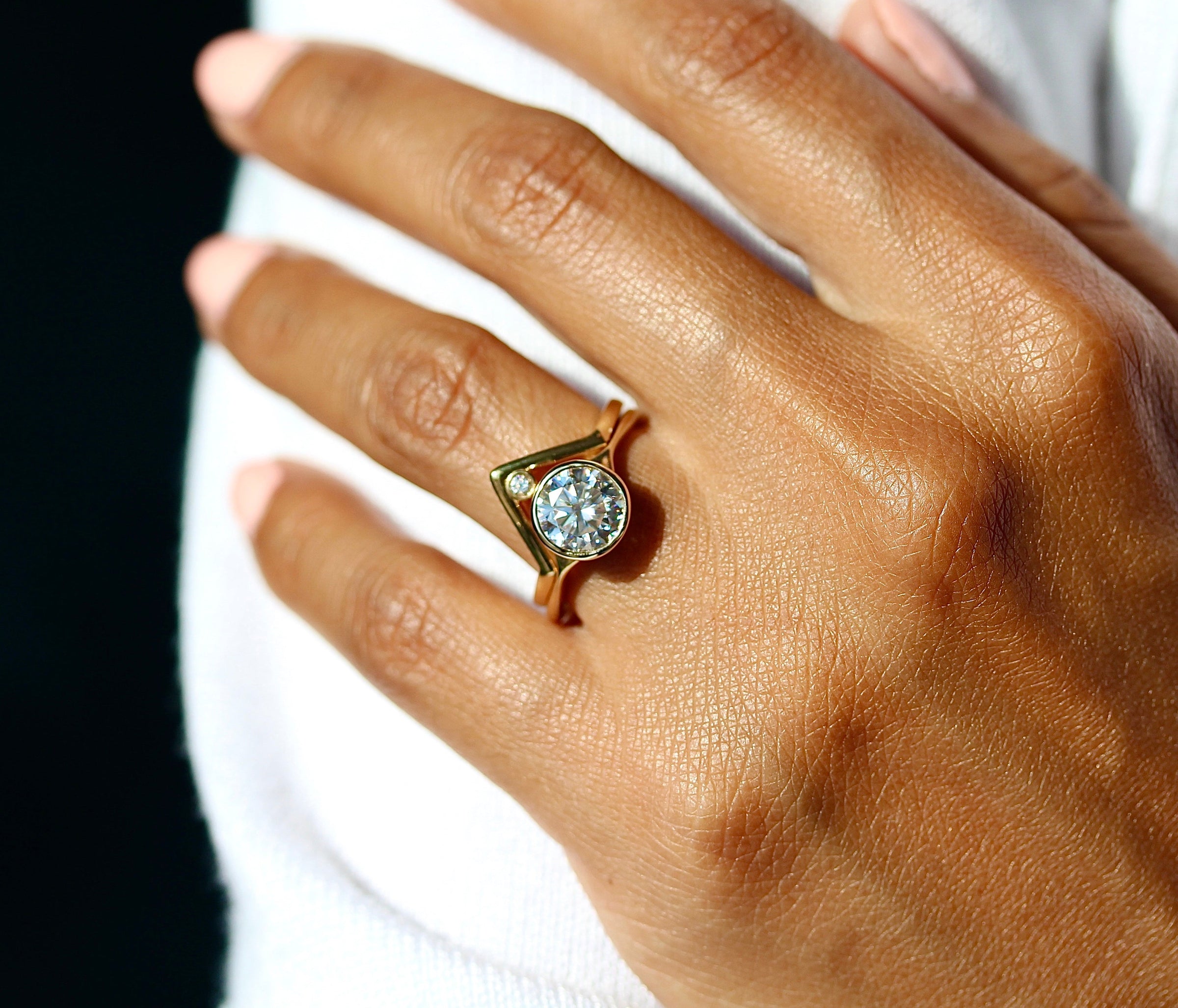 Engagement Rings Under $2,000
We offer a spectacular selection of lab-grown diamond, moissanite, and gemstone engagement rings for under $2,000. Inspired by art, nature, architecture, and history, our engagement ring designs are expertly handcrafted to perfection using the highest quality, ethically sourced materials available. Explore our selection to find your dream ring!
A Ring You Can Be Proud Of
We founded Taylor Custom Rings with the desire to create stunning rings that reflect your unique love story while honoring the earth with a lighter footprint. That's why we use lab-grown diamonds, moissanite, and created gemstones when crafting our jewelry. Explore our collection of engagement rings for under $2,000 and find a ring as beautiful as your love without the negative social or environmental implications of mining. These are jewelry pieces that you'll be proud to wear and proud to pass down to the next generation.
A Brilliant Value
Searching for diamond engagement rings that cost less than $2,000? Choosing from our selection of lab-grown diamond engagement rings will give you more bling for your buck compared to mined diamonds. Lab-grown diamonds and moissanite are not only better for the planet but also provide the same brilliant shine as mined gems at a fraction of the cost. Find the ring of your dreams at Taylor Custom Rings!
Personalized Customer Service
Whether you're considering a custom ring design or choosing from our gorgeous selection of engagement rings under $2,000, the quality of our customer service is the same. We want to make sure you're getting the ring you've always imagined. That's why we offer complimentary resizing and a 2-year warranty, which includes maintenance, polishing, and the replacement of lost accent stones. You'll also receive free 2-day shipping on your order because we're as excited as you are to see the ring on your finger! Browse our collection today to become part of the Taylor Custom Rings family.