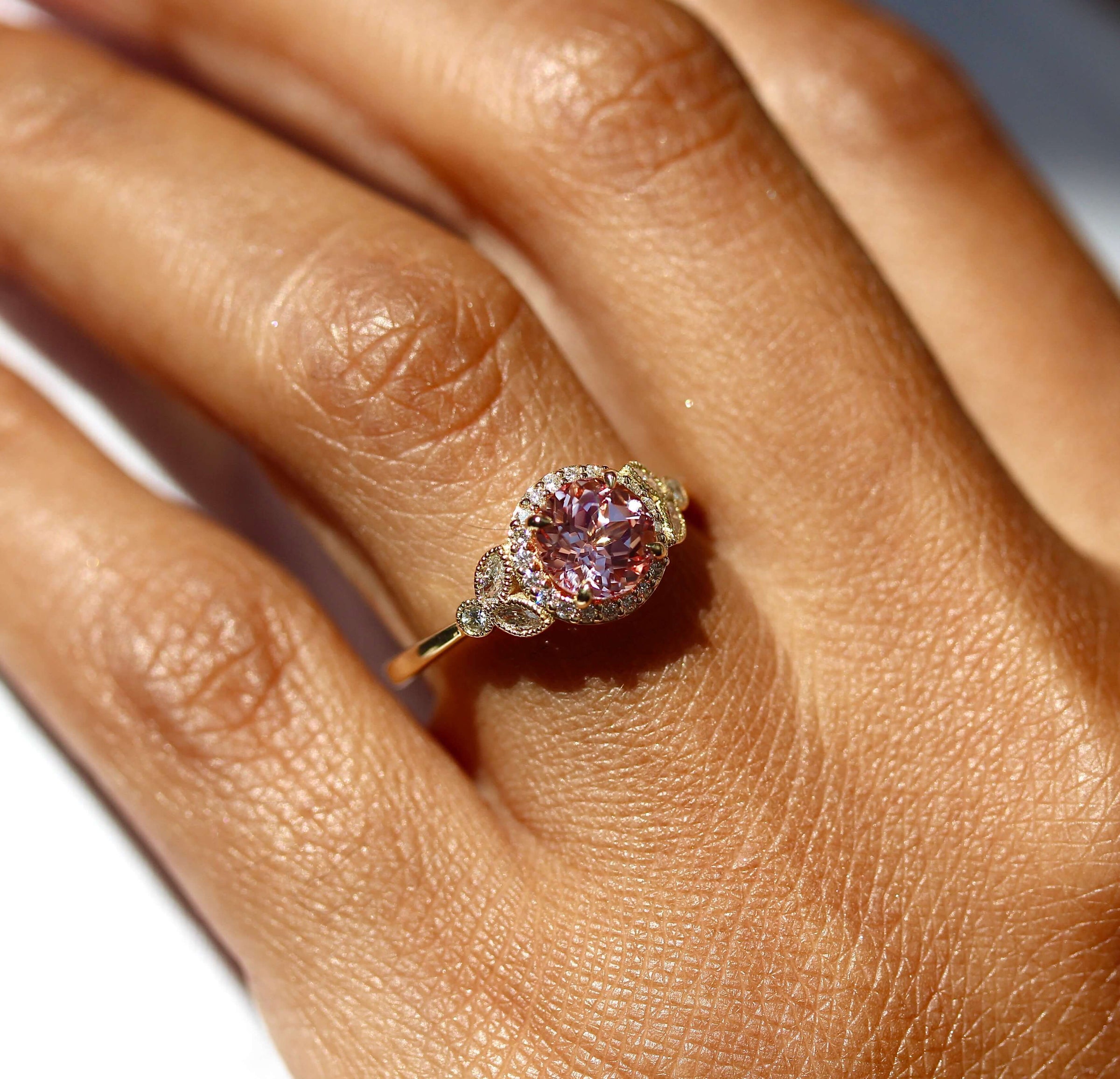 Our lab-created gemstone rings are the perfect choice for those seeking an alternative to traditional diamond engagement rings. From peachy-pink sapphire to cool aqua moissanite, these lab-grown gemstone engagement rings bring the color and the personality. If you're drawn to color–bold or subtle–explore the collection or partner with us to create something new!
In Full Color
For those eager to bend tradition, lab-created gemstone rings present an alluring choice. You are living your life in full color—why shouldn't your engagement ring do the same? Whether you're drawn to vibrant, warm pinks and champagnes or serene, cool blues and greens, we can customize any of our styles with your favorite created gems! Browse our lab-created gemstone rings for inspiration!
Mine-Free Diamonds + Gemstones
Because we love the earth, we choose mine-free diamonds and gemstones whenever possible. Created gems have all the same properties as their mined counterparts, without the negative environmental and humanitarian impact. Crafting our lab-grown gemstone engagement rings with recycled precious metals and lab-grown diamonds, moissanite, and created gemstones is our way of honoring the earth and the people on it.
Find the Ring of Your Dreams
If your perfect ring isn't among our lab-created gemstone rings, check out all of our engagement rings. If you have any questions or would like to inquire about custom designs, please get in touch.
Your purchase includes one free resizing and complimentary 2-day shipping (overnight shipping is also available). Your ring is also backed by our 2-year warranty that includes maintenance, polishing, and replacement of any missing accent diamonds. Let us know if you would like to customize one of our lab-created gemstone engagement rings—we would love to collaborate with you to create something new!