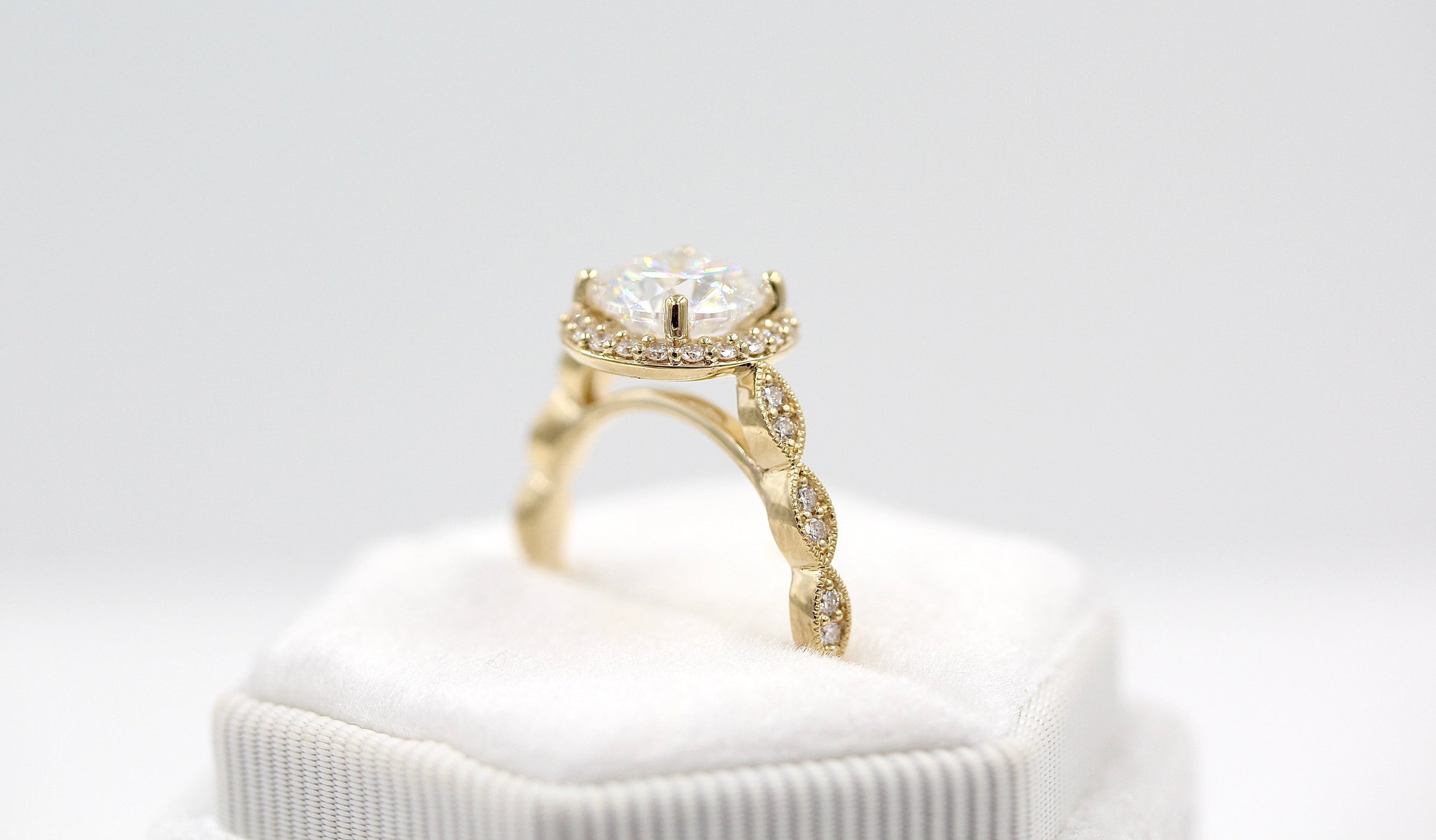 Lab-Grown Diamond Engagement Rings
Choosing a lab diamond engagement ring means you can enjoy the distinctive sparkle and rare qualities of a real diamond while avoiding the harmful effects of mining. Tell your unique story with our beautifully-designed and expertly-crafted lab-grown diamond engagement rings.
Exquisite Artistry + Quality
Our lab-created diamond engagement rings are designed and crafted to meet our incredibly high standards. Each diamond is carefully hand-selected for superior cut, clarity, and color. In addition to the information provided on the grading report, our Graduate Gemologist looks for technical characteristics that combine to achieve the best possible light refraction and overall beauty. We set only these exceptional diamonds in our lab diamond engagement ring designs.
Mine-Free Diamonds
Diamonds have always been prized for their rare qualities and alluring sparkle. Now that they can be created without mining, they can also be valued for reflecting care and hope for the future. Lab-grown diamonds are 100% authentic. They have the exact same chemical composition and stunning beauty as mined diamonds—the only difference is their mine-free origin. Besides being a more ethical choice, lab-grown diamonds allow you wear a bigger, nicer diamond for the same price!
Work With a Designer
Please let us know if you'd like to further customize one of our lab diamond engagement rings, whether you'd like to have a different size or shape of the center diamond or adjust the design in another way. Just click the "Customize This" tab under the specifications of the ring you want to customize, and let us know what you are picturing. Our designers would love to bring your dream to life! Browse our engagement rings for inspiration, or start your own custom design!