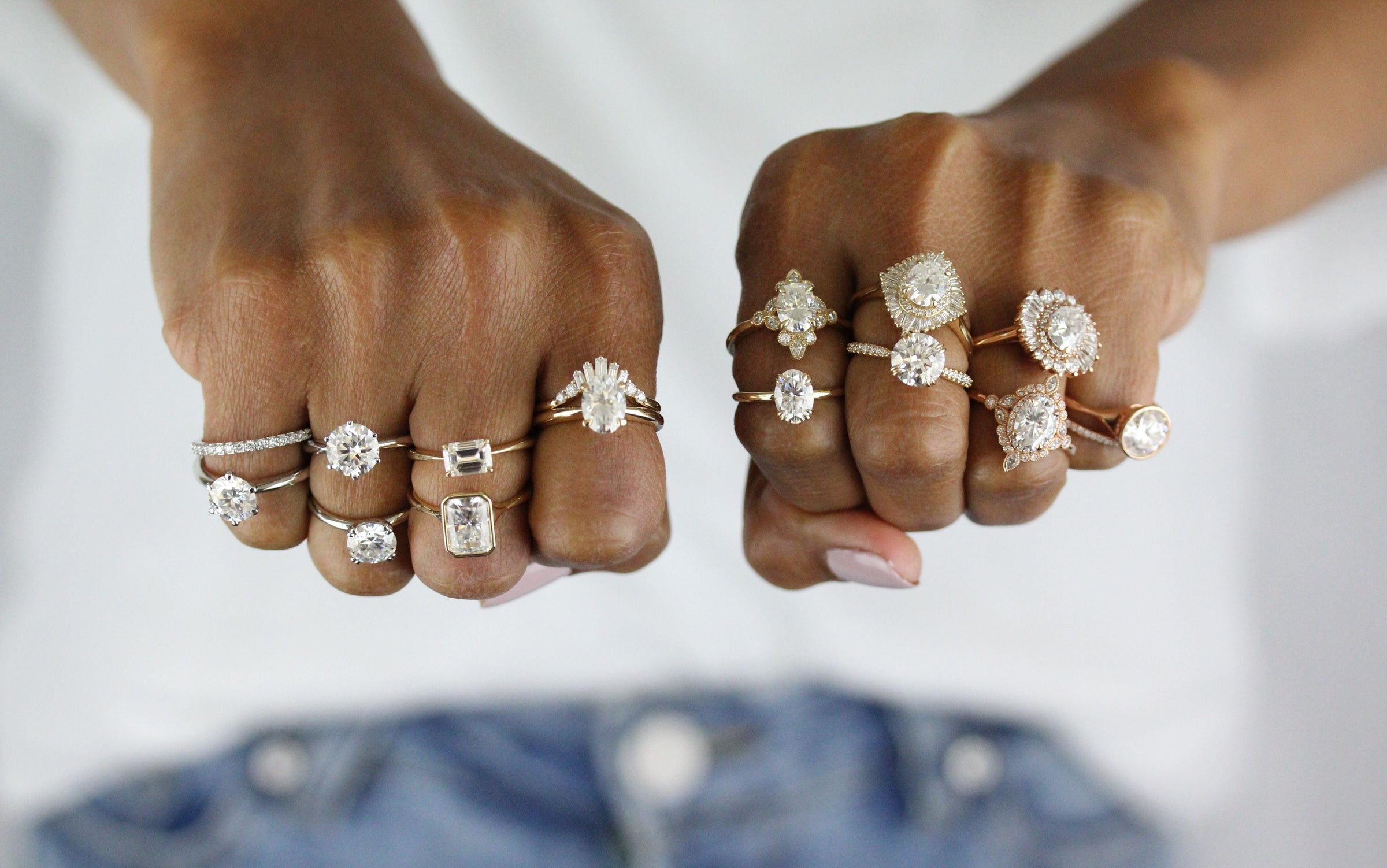 Our Most Popular Engagement Rings
This collection contains a curation of our most popular engagement rings. Curious what engagement ring styles are trending? Here you'll find oval focal stones, bezels, hidden halos, and subtle details.
Kinder to the Planet
We use only recycled gold and platinum and lab-grown diamonds and gems in our designs. By reducing the need for mining precious stones and metals, together we can have a better impact on our planet and those living on it. Our best-selling engagement rings are not only beautifully designed and masterfully made, they are also a kinder, more conscious choice.
Moissanite: the Best Diamond Alternative
Many of our most popular engagement rings feature lab-grown moissanite. Moissanite was first discovered in a meteor crater in 1893 by a French chemist, Henri Moissan. With its origins in an actual shooting star, moissanite is a remarkable gemstone in its own right. It's the second hardest gem, with a 9.25 rating on Moh's scale, making it suitable for the daily wear of an engagement ring, and an heirloom that can be passed down for generations. 
Unlike other diamond substitutes like cubic zirconium, white sapphire, or diamond-coated products, moissanite has a brilliant sparkle that won't be dimmed by scuffs and scratches over time. If you're like many, looking to maximize your sparkle, moissanite is an excellent choice for best-selling engagement rings.
What's Your Style?
Our popular engagement rings encompass so many styles that it can be a challenge to decide which one fits you best. That's why we created our easy style quiz to help you figure out your style profile. Need more help? Our design consultants are also happy to help you decide! Contact us to talk to a designer, or take a look at designing your own ring!