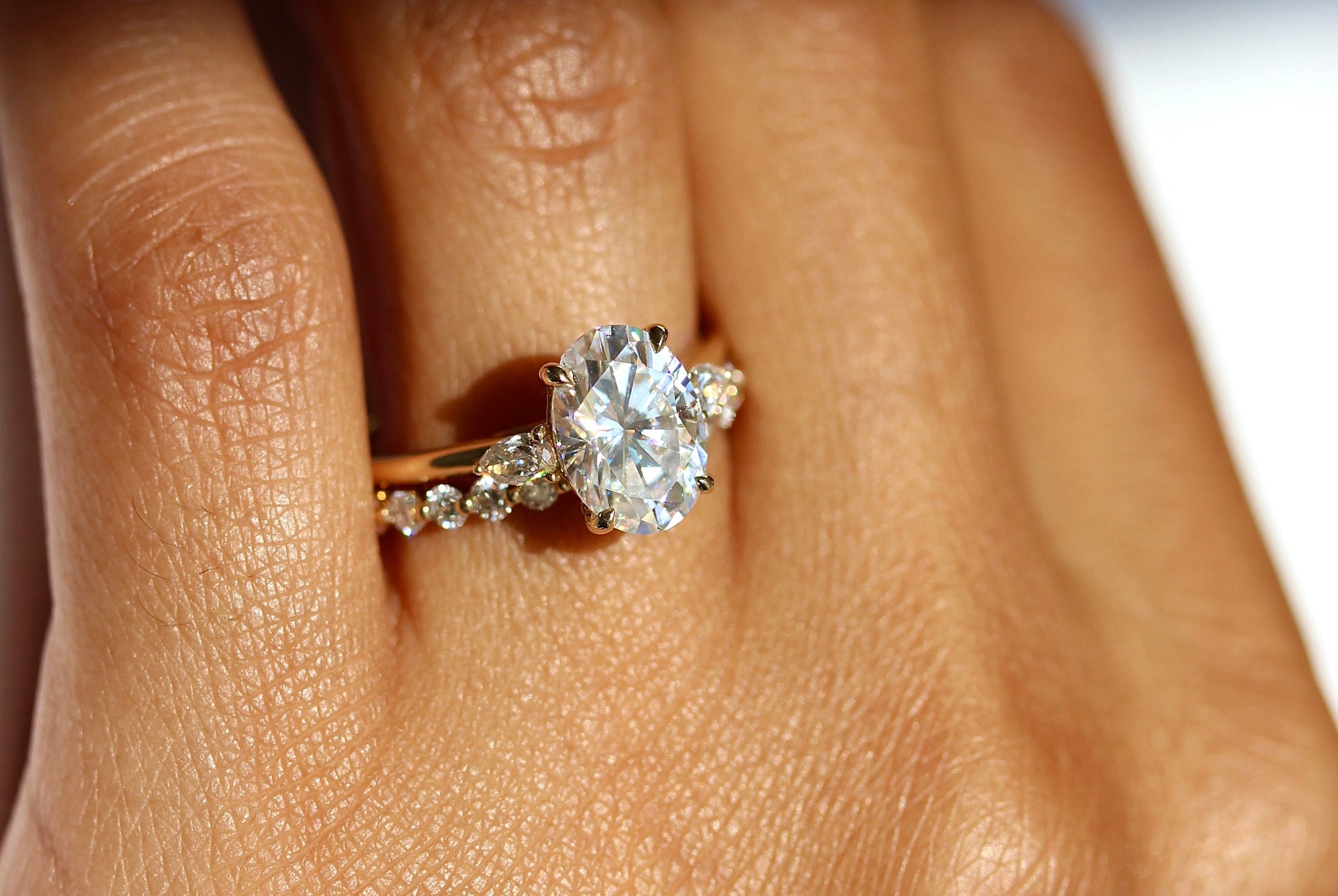 These gorgeous preset engagement rings are ready to resize and ship to your front door! We also offer a selection of ready-to-ship wedding bands and jewelry. Our pieces feature recycled precious metals and conflict-free diamonds and gemstones for more ethical jewelry.
Find Your Perfect Ring
From minimal solitaire engagement rings to pavé wedding bands, we have pre-set rings for all tastes! Our designs are inspired by the beauty encompassed in art, nature, and architecture. Before casting our designs into gold or platinum, they're meticulously refined to perfection by our passionate, highly skilled designers. We're happy to modify any of these preset engagement rings to create a custom design for you—start here to work with one of our designers to create your bespoke ring.
Enjoy Ethical Jewelry
Your ring is a reflection of you and your unique story. That's why we create your ring using only recycled precious metals and mine-free, lab-grown diamonds, moissanite, and created gemstones. They're every bit as authentic and beautiful as mined diamonds and gemstones but more environmentally and socially responsible. We believe that's what you and our world deserve. As an added bonus, mine-free jewelry lets you get more sparkle and shine for the same price.
Get in Touch
By selecting more eco-friendly diamond rings for yourself or your loved one; you're supporting ethical practices that show care for our world and the humans in it. We're here to help you find the ring you've always imagined. Shop the preset engagement rings in our ready-to-ship collection now. Or get in touch if you'd like to customize any of these pre-set rings or create your own custom design.