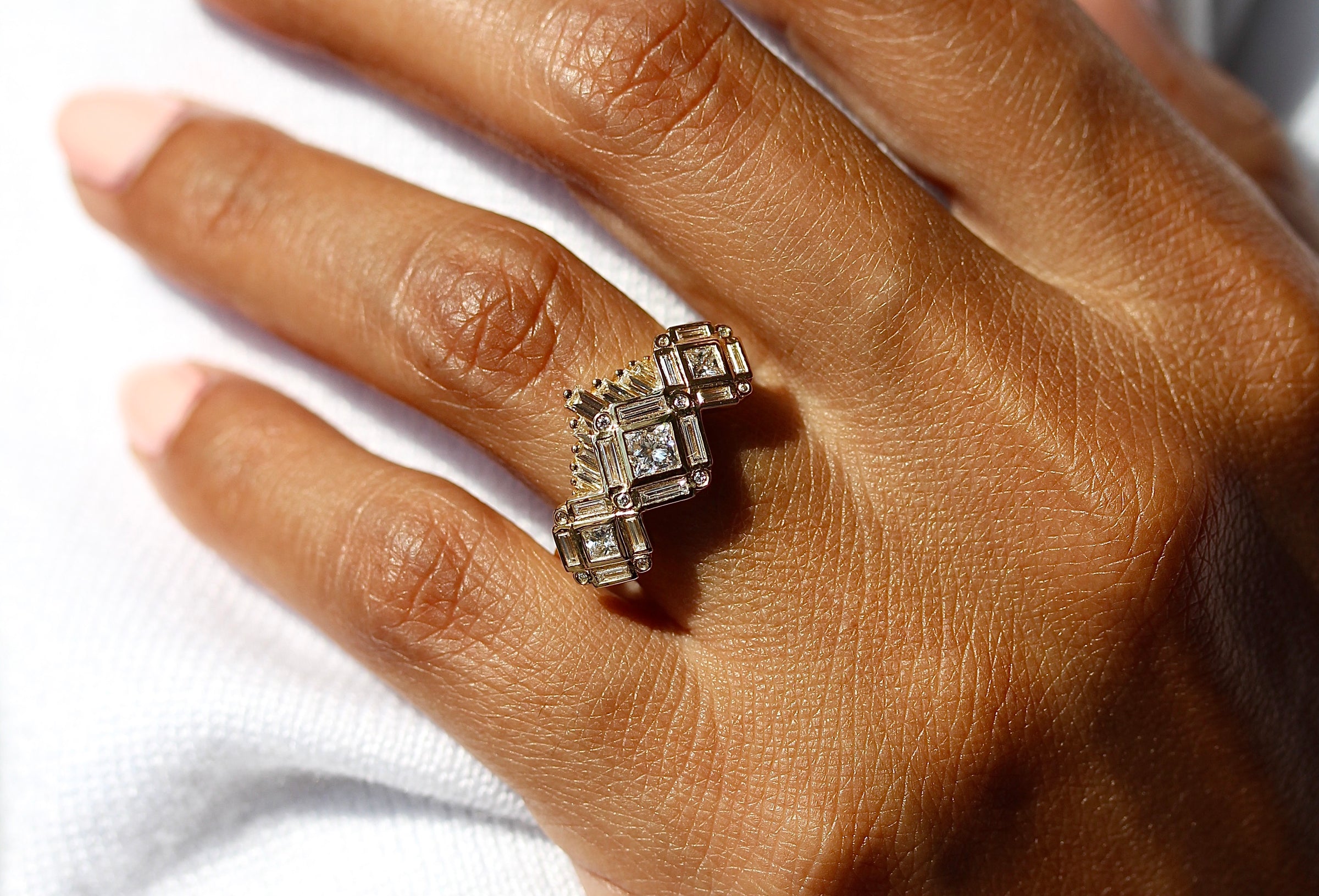 Vintage Style Engagement Rings
Reminiscent of the romantic jewelry of bygone days, these vintage-style engagement rings offer timeless elegance and grace. Our vintage ethical engagement rings combine traditional designs with contemporary artistry. Browse our breathtaking selection to find a piece that perfectly represents you and your unique love story. Or, reach out to see how we can design a vintage ring that is truly one-of-a-kind.
Nostalgic Designs + Modern Finesse
There's something magical about the antique rings of yesteryear. Shimmering rose and step cuts, elaborate halos, and delicate milgrain details bring nuance and mystery to the genre. This collection of vintage lab-created diamond engagement rings pays tribute to the design aesthetics of the past while taking advantage of conflict-free materials and adding a bit of modern flair.
Made With Ethical Materials
Our vintage-style engagement rings and wedding bands are intricately crafted with recycled precious metals and lab-grown diamonds, moissanite, or created gemstones that are hand-selected for color, cut, and clarity. These materials are 100% authentic, certified, and identical in every way to their mined counterparts, except for their origin. In addition to being more socially and environmentally responsible, choosing mine-free also allows you to get a bigger, nicer diamond or gemstone for the same price.
Find the Ring of Your Dreams
Whether you are looking for an elaborate art deco design or a solitaire with vintage flair, you can find it among our vintage ethical engagement rings. You can also use them as inspiration to design your own custom ring! Whether you want to modify an existing design or create something brand new, our designers can make your dream ring a reality. Browse our vintage-style engagement rings to find the one you'll cherish for a lifetime.